Kids love music - we are naturally musical human beings!
At Wildflower Music Studio we welcome our youngest students with open arms! Traditionally, private piano lessons have been designed to meet the educational and physical development of students ages 6+. However, there is no reason for 3-5 year olds to put off beginning learning to play the piano, they just need a curriculum designed to specifically meet their developmental levels!
Did you know?
Learning and mastering a musical instrument improves the way the brain breaks down and understands human language, making music students more apt to pick up a second language.
Children who study music tend to have larger vocabularies and more advanced reading skills than their peers who do not participate in music lessons.
Children who study a musical instrument are more likely to excel in all of their studies, work better in teams, have enhanced critical thinking skills, stay in school, and pursue further education.
Musical experiences from birth through age seven have a powerful effect on brain development, and prepare children to grow into adults who can confidently sing at a birthday party, dance at a wedding, and clap along to the steady beat at a concert.
With all the important findings above, it only makes sense to introduce music at a young age. We are proud to include Wunderkeys as part of our instruction. Finally - a show stopping method book that will get your 3-5 year old enjoying to play the piano at an early age.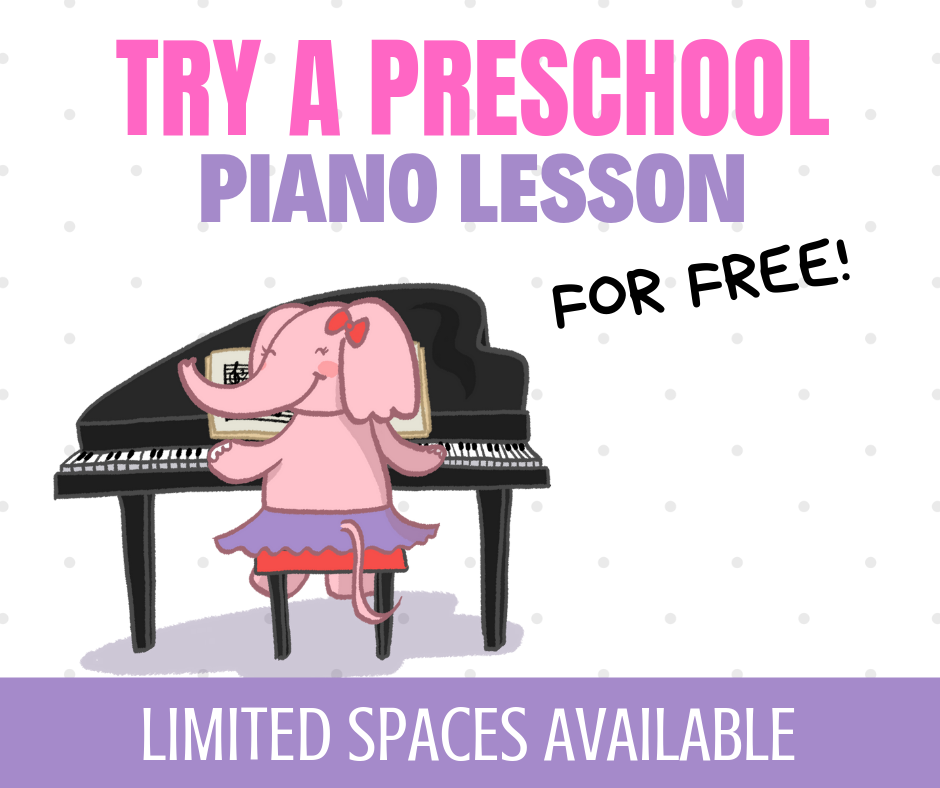 Wildflower Music Studio will be offering a FREE piano lesson to each child, where preschoolers can "try on" piano lessons to see if it's something they fit!

Preschool children ages 3-5 will go on a magical journey where they acquire the piano skills, keyboard awareness, and rhythmic understanding needed for a successful future at the piano. We will explore the piano in ways that are accessible and appropriate for this age group.

No prior experience required, no registration fee, and no materials to purchase!

For any questions, or to register, you can reach me at:
preschoolwildflowermusic@gmail.com
OR
Head over to my contact page and message me now!